Welcome
Welcome to Faint Hearts! We are a warrior cats roleplay site that is centered around three major clans. Help us grow and evolve our clans and create their legacy.
Moonphase & Weather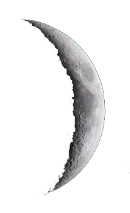 Space Here
WAXING CRESCENT
Space Here
Season:
Leaf-fall
Space Here
Weather:
Cloudy with a slight chance of rain. The Leaves have begun to fall though it still remains near 60 Degrees Fahrenheit. Prey is still plentiful but for how long?
Staff
Space Here
Moderators

This is a guide that contains all the basic information such as names, warrior cats speak, ect.
Names
This is just a simple list of prefixes and suffixes to give you some ideas on what you would like to name your cat.
PREFIXES:
Acorn
Adder
Amber
Ant
Apple
Arch
Ash
Aspen
Badger
Bark
Beech
Beetle
Berry
Birch
Bird
Black
Blade
Blaze
Blind
Blizzard
Blood
Blossom
Blue
Bone
Boulder
Bounce
Bracken
Bramble
Brave
Breeze
Briar
Bright
Brindle
Broken
Brown
Bumble
Buzzard
Cedar
Cheetah
Cherry
Chestnut
Cinder
Claw
Cloud
Clover
Coal
Cold
Copper
Coral
Cougar
Creek
Crooked
Crow
Crystal
Curl
Daisy
Dapple
Dark
Dawn
Dead
Deer
Dew
Dirt
Distant
Dove
Drift
Duck
Dusk
Dust
Eagle
Ebony
Echo
Eel
Egg
Ember
Falcon
Fallen
Fallow
Fawn
Feather
Fennel
Fern
Ferret
Finch
Fire
Fish
Flame
Fleet
Flint
Flower
Fluffy
Fly
Fog
Forest
Fossil
Fox
Freckle
Frog
Frost
Furze
Fuzzy
Gem
Glade
Gold
Golden
Goose
Gorge
Gorse
Gray
Grass
Green
Hail
Half
Hare
Hawk
Hay
Hazel
Heather
Heavy
Heron
Hollow
Holly
Honey
Horse
Hot
Ice
Ivy
Jagged
Jaguar
Jay
Jump
Kestrel
Kink
Lake
Larch
Lark
Leaf
Leopard
Lichen
Light
Lightning
Lilac
Lily
Lion
Little
Lizard
Log
Long
Lost
Loud
Low
Lynx
Maggot
Mallow
Marsh
Maple
Marigold
Meadow
Milk
Minnow
Mint
Minc
Mist
Misty
Mole
Moon
Morning
Moss
Mossy
Moth
Mottle
Mouse
Mud
Mumble
Mushroom
Nettle
Newt
Night
Nut
Oak
Oat
Odd
Olive
One
Otter
Owl
Pale
Panther
Patch
Pear
Pearl
Pebble
Perch
Petal
Pheasant
Pigeon
Pike
Pine
Plum
Pod
Pool
Poppy
Pounce
Pretty
Prickle
Primrose
Puddle
Pumpkin
Quail
Quick
Rabbit
Raccoon
Ragged
Rain
Rat
Raven
Red
Reed
Ripple
River
Robin
Rock
Rose
Rowan
Rubble
Running
Rush
Russet
Rust
Rye
Sage
Sand
Sandy
Sap
Scorch
Sedge
Seed
Shade
Shadow
Sharp
Sheep
Shell
Shimmer
Shining
Short
Shrew
Shred
Silver
Sky
Slate
Slow
Small
Smoke
Snail
Snake
Sneeze
Snow
Soft
Song
Soot
Sorrel
Sparrow
Speckle
Spider
Splash
Spotted
Spruce
Squirrel
Starling
Stone
Storm
Stumpy
Sun
Sunny
Swallow
Swan
Sweet
Swift
Tall
Talon
Tangle
Tansy
Tawny
Thistle
Thorn
Thrush
Thunder
Tiger
Timber
Tiny
Toad
Torn
Trout
Tumble
Turkey
Twig
Twilight
Vine
Vixen
Vole
Vulture
Wasp
Weasel
Web
Weed
Wet
Whisker
White
Wild
Willow
Wind
Wolf
Wood
Yellow

SUFFIXES:
ash
bee
belly
berry
bird
blaze
branch
breeze
briar
bright
brook
claw
cloud
creek
crystal
dapple
dawn
dream
dust
ear
eye
eyes
face
fall
fang
feather
fern
fin
fire
fish
flame
flight
flower
fluff
foot
frost
fur
gaze
gem
gleam
glisten
glow
hawk
haze
heart
jaw
kit
leaf
leap
leg
light
mask
mist
moon
nose
pad
path
paw
pearl
pelt
petal
pool
poppy
puddle
scar
shade
shine
sky
snow
song
speck
spirit
splash
spots
spring
star
stem
step
storm
streak
stream
strike
stripe
sun
tail
talon
thorn
throat
tooth
tree
tuft
water
watcher
whisker
willow
wind
wing
wish
whisper
Last edited by Leaf on Sat Sep 17, 2016 10:23 am; edited 1 time in total
Warrior Cat Code:
1. Defend your Clan, even with your life. You may have friendships with cats from the other Clans, but your loyalty must remain to your Clan, as one day you may meet them in battle.
2. Do not hunt or trespass on another Clan's territory.
3. Elders and kits must be fed before apprentices and warriors. Unless they have permission, apprentices may not eat until they have hunted to feed the elders.
4. Prey is killed only to be eaten. Give thanks to StarClan for its life.
5. A kit must be at least six moons old to become an apprentice.
6. Newly appointed warriors will keep a silent vigil for one night after receiving their
warrior name.
7. A cat cannot be made deputy without having mentored at least one apprentice.
8. The deputy will become Clan leader when the leader dies or retires.
9. After the death or retirement of the deputy, the new deputy must be chosen
before moonhigh.
10. A gathering of all four Clans is held at the full moon during a truce that lasts for the night. There shall be no fighting among Clans at this time.
11. Boundaries must be checked and marked daily. Challenge all trespassing cats.
12. No warrior may neglect a kit in pain or in danger, even if that kit is from a different Clan.
13. The word of the Clan leader is the warrior code.
14. An honorable warrior does not need to kill other cats to win his battles, unless they are outside the warrior code or it is necessary for self-defense.
15. A warrior rejects the soft life of a kittypet.
Medicine Cat Code:
1. A medicine cat may not fall in love or take a mate.
2. A medicine cat may not have kits.
3. A medicine cat may only retire when their apprentice is ready to take their place.
4. A medicine cat shares dreams with only StarClan.
5. A medicine cat may only discuss dreams, prophecies, etc. with their leader or other medicine cats at the monthly meeting; dreams of an otherwise prophetic nature should not be disclosed to any outside parties, or any other cats in the Clan.
Leader Ceremony:
Clan leaders are the heart of the Clan; their personality affects how the Clan operates and how their warriors treat one another and the world around them. It is up to the Clan leaders to set a good example and guide their Clanmates along the path of the warrior code. They are responsible for calling Clan meetings, appointing warriors, mentors, and apprentices, and deciding Clan policy and strategy with the help of their deputy and any cats they choose to consult for advice (usually the medicine cat, the elders, or senior warriors). When a cat becomes Clan leader, he or she must travel to the Moonstone (or after the Clans moved to the lake, the Moonpool) and share tongues with the warrior ancestors of StarClan. The Clan's medicine cat accompanies them on the journey but leaves them alone for the ceremony, in which the leader is granted eight extra lives and a new name with "star" at the end (Bluestar, Firestar, etc.). This process can be surprising and painful, but it is important for leaders to be able to fight fiercely for their Clan and live long enough to pass along their wisdom and prepare a new leader. During the ceremony, each life is given to the new leader by a cat
Secrets of the Clans 103
whose life was significant to the new leader in some way (see Firestar's Nine Lives). When a leader loses a life, she or he blacks out for a short period of time, during which that cat visits StarClan and speaks with its warrior ancestors. On returning to consciousness, the leader must still recover from the injury or illness that felled him or her. Medicine cats can usually tell how many lives a leader has left, although the number is kept secret from rival Clans.
Deputy Ceremony:
A Clan's deputy is chosen by the leader, to assist in taking care of the Clan. To qualify, a warrior must have had an apprentice and must be strong and brave, with the qualities needed to take on leadership of the Clan if necessary. The deputy presides over Clan meetings when the leader is absent, stands in for the leader at Gatherings if the leader is ill, organizes daily patrols, and oversees the training of apprentices. According to the warrior code, when a deputy dies or steps down, the leader must announce a new deputy before moonhigh. Deputies stop being deputies if:
✥ the Clan leader dies, leaving the deputy to take over as leader.
✥ the deputy retires and becomes an elder.
✥ the deputy commits a crime against the warrior code and is demoted or driven from the Clan.
✥ the deputy dies or is killed in battle.
Warrior Ceremony:
Warriors are the lifeblood of the Clan. They patrol the borders, keep the fresh-kill pile supplied, and defend their Clanmates against attacks from enemy cats or predators. They fight to protect the Clan for as long as they are able and are often called upon to mentor apprentices, passing on the skills they were taught. During the warrior naming ceremony, an apprentice gives up the "paw" half of his or her name and earns a real warrior name—such as Fireheart, Sandstorm, or Brambleclaw.
Apprentice Ceremony:
Before a cat can become a warrior, he or she must be trained to fight and hunt and defend the Clan. At the age of six moons, kits leave the nursery and become apprentices. At this point they change the second half of their name from "kit" to "paw" to symbolize the path their paws are now on. The Clan leader assigns each apprentice a mentor—an older warrior to guide the apprentice on the path to being a warrior. Apprentices are responsible for chores around the camp, such as tending to the elders, in addition to their training. If they work hard, listen to their mentors, and live by the warrior code, soon they will earn their warrior name, and hopefully, one day, the chance to be a mentor themselves.
Elder Ceremony:
The life of a warrior is difficult and dangerous, and many die young—in battle, of disease, or from a natural disaster. Those cats lucky enough to live a long life may eventually retire from their warrior duties to become elders. These elderly cats are viewed with the deepest respect by the rest of the Clan. Many moons of experience make them an invaluable source of advice for the Clan leader, and they keep alive Clan history by passing down the old stories.
Last edited by Leaf on Sat Sep 17, 2016 10:12 am; edited 1 time in total
THESE DO NOT HAVE TO BE USED. THEY ARE OPTIONAL FOR WE MAY DEVELOP OUR OWN NAMES FOR THEM OR NEW MOVES.

One of the most important skills a mentor must teach an apprentice is how to fight. Warriors are often called upon to defend the borders or protect the Clan from attack, whether by enemy Clans or predators like badgers and foxes. Even medicine cats must learn enough fighting technique to be useful in battle.

Back kick Explosive surprise move to catch opponent from behind. Judge opponent's distance from you carefully; then lash out with your back legs, taking your weight on your front paws.

Belly rake A fight-stopper. Slice with unsheathed claws across soft flesh of opponent's belly. If you're pinned down, the belly rake quickly puts you back in control.

Front paw blow Frontal attack. Bring your front paw down hard on your opponent's head. Claws sheathed.

Front paw strike Frontal attack. Slice downward with your front paw at the body or face of your opponent. Claws unsheathed.

Killing bite A death blow to the back of the neck. Quick and silent and sometimes considered dishonorable. Used only as a last resort.

Leap-and-hold Ideal for a small cat facing a large opponent. Spring onto opponent's back and grip with unsheathed claws. Now you are beyond the range of your opponent's paws and in position to inflict severe body wounds. A group of apprentices can defeat a large and dangerous warrior in this way. It was deployed to great effect against BloodClan's deputy, Bone. Watch for the drop-and-roll counter move, and try to jump free before you get squashed.

Partner fighting Warriors who have trained and fought together will often instinctively fall into a paired defensive position, each protecting the other's back while fending off an opponent on either side. Slashing, clawing, and leaping together, battle pairs can be a whirlwind of danger for attackers.

Play dead Effective in a tight situation, such as when you are pinned. Stop struggling and go limp. When your opponent relaxes his grip, thinking you are defeated, push yourself up explosively. This will throw off an unwary opponent and put you in an attacking position.

Scruff shake Secure a strong teeth grip in the scruff of your opponent's neck; then shake violently until he or she is too rattled to fight back. Most effective against rats, which are small enough to throw. A strong throw will stun or kill them.

Teeth grip Target your opponent's extremities—the legs, tail, scruff, or ears—and sink in your teeth and hold. This move is similar to the leap-and-hold except your claws remain free to fight.

Upright lock Final, crushing move on already weakened opponent. Rear up on back legs and bring full weight down on opponent. If opponent does same, wrestle and flip him under you. This move makes you vulnerable to the belly rake, so requires great strength and speed.
BORAGE LEAVES To be chewed and eaten. The plant can be distinguished by its small blue or pink star-shaped flowers and hairy leaves. Great for nursing queens as it helps increase their supply of milk. Also brings down fever.

BURDOCK ROOT A tall-stemmed, sharp-smelling thistle with dark leaves. A medicine cat must dig up the roots, wash off the dirt, and chew them into a pulp, which can be applied to rat bites. Cures infection.

CATMINT (also known as catnip) A delicious-smelling, leafy plant that's hard to find in the wild; often found growing in Twoleg gardens. The best remedy for greencough.

CHERVIL A sweet-smelling plant with large, spreading, fernlike leaves and small white flowers. The juice of the leaves can be used for infected wounds, and chewing the roots helps with bellyache.

COBWEB Spiderwebs can be found all over the forest; be careful not to bring along the spider when you take the web! Medicine cats wrap it around an injury to soak up the blood and keep the wound clean. Stops bleeding.

COLTSFOOT A flowering plant, a bit like a dandelion, with yellow or white flowers. The leaves can be chewed into apulp, which is eaten to help shortness of breath.

COMFREY Identifiable by its large leaves and small bellshaped flowers, which can be pink, white, or purple. The fat black roots of this plant can be chewed into a poultice to mend broken bones or soothe wounds. DOCK A plant similar to sorrel. The leaf can be chewed up and applied to soothe scratches.

DRIED OAK LEAF Collected in the autumn and stored in a dry place. Stops infections.

FEVERFEW A small bush with flowers like daisies. The leaves can be eaten to cool down body temperature, particularly for cats with fever or chills.

GOLDENROD A tall plant with bright yellow flowers. A poultice of this is terrific for healing wounds.

HONEY A sweet, golden liquid created by bees. Difficult to collect without getting stung, but great for soothing infections or the throats of cats who have breathed smoke.

HORSETAIL A tall plant with bristly stems that grows in marshy areas. The leaves can be used to treat infected wounds. Usually chewed up and applied as a poultice.

JUNIPER BERRIES A bush with spiky dark green leaves and purple berries. The berries soothe bellyaches and help cats who are having trouble breathing.

LAVENDER A small purple flowering plant. Cures fever.

MARIGOLD A bright orange or yellow flower that grows low to the ground. The petals or leaves can be chewed into a pulp and applied as a poultice to wounds. Stops infection.

MOUSE BILE A bad-smelling liquid that is the only remedy for ticks. Dab a little moss soaked in bile on a tick and it'll fall right off. Wash paws thoroughly in running water afterward.

POPPY SEED Small black seeds shaken from a dried poppy flower, these are fed to cats to help them sleep. Soothes cats suffering from shock and distress. Not recommended for nursing queens.

STINGING NETTLE The spiny green seeds can be administered to a cat who's swallowed poison, while the leaves can be applied to a wound to bring down swelling.

TANSY A strong-smelling plant with round yellow flowers. Good for curing coughs, but must be eaten in small doses.

THYME This herb can be eaten to calm anxiety and frayed nerves.

WATERMINT A leafy green plant found in streams or damp earth. Usually chewed into a pulp and then fed to a cat suffering bellyache.

WILD GARLIC Rolling in a patch of wild garlic can help prevent infection, especially for dangerous wounds like rat bites.

YARROW A flowering plant whose leaves can be made into a poultice and applied to wounds or scratches to expel poison.

NOTE: DEATHBERRIES Red berries that can be fatally poisonous to kits and elders. They are NOT a medicine. Known to Twolegs as yew berries. BEWARE!
Crow-food: rotting food
Fox dung:an insult; stronger offense than mouse-brain
Fresh-kill: recently killed prey
Gathering: a meeting that the Clans hold in peace at every full moon
Greencough: severe chest infection, which can be fatal in elders and young kits
Greenleaf: summer
Greenleaf Twolegplace:a place where humans visit only in the summer (a campsite, resort, etc.)
Halfbridge: a dock
Horseplace: fields and stables near where half tamed cats live
Housefolk: a house cat's word for its humans
Kittypet: a house cat
Leaf-bare: winter
Leaf-fall: fall/autumn
Loner: cat that lives peacefully on its own in one place but doesn't defend its territory
Monster:usually refers to human machines such as cars and bulldozers
Moonhigh: the time of night when the moon is at its highest—often midnight
Mouse-brained: not very smart
Mouse dung:an insult; stronger than mouse-brain, but less offensive than fox dung
Newleaf: spring
Nofurs: another word for humans
One moon: one month (half-moon = two weeks, quarter-moon = one week)
Rogue: a potentially hostile cat who lives outside the Clans and never spends too long in one place
Sharing tongues: term used to describe cats grooming each other
Silverpelt: the Milky Way
Sun-drown-place:the sea to the west, where the sun sets
Sunhigh: noon
Thunderpath: a road
Tree-eater: bulldozer
Twoleg nest: a human house
Twolegplace: a human town
Twolegs: the Clans' word for humans
Upwalkers: another word for humans
Whitecough: mild chest infection


Similar topics
---
Permissions in this forum:
You
cannot
reply to topics in this forum