Welcome
Welcome to Faint Hearts! We are a warrior cats roleplay site that is centered around three major clans. Help us grow and evolve our clans and create their legacy.
Moonphase & Weather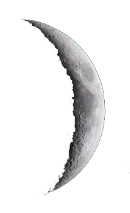 Space Here
WAXING CRESCENT
Space Here
Season:
Leaf-fall
Space Here
Weather:
Cloudy with a slight chance of rain. The Leaves have begun to fall though it still remains near 60 Degrees Fahrenheit. Prey is still plentiful but for how long?
Staff
Space Here
Moderators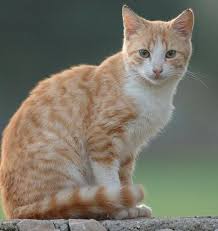 ⭐General⭐
Current Name:
Flowerstar
Past Names:
Flower
Future Names:
None
Age:
43 Moons
- Born February 3, 2013
Gender:
She-cat / Female
Clan:
Oatclan
Rank:
Leader
⭐Appearance⭐
Brief Description:
Flowerstar is a beautiful slim she-cat with a light cream and ginger tabby coat. Her legs are long though she is about average height for a she-cat. Her fur is short and thin which makes winter a grueling thing. Her eyes are a bright green.
Pelt Color/Pattern:
A light cream and ginger Tabby
Build:
Slim, Average size
Fur Length:
Thin, short
Eyes:
Green
⭐Personality⭐
Brief Description:
Flowerstar is a very competitive person. She is always up for a challenge and will work until she is the very best at it. Flowerstar loves everything to be perfect and in order though is a bit lenient on this and is a fair leader. She has a lot of energy that is put into her work. Because Flowerstar is such a hard-worker, she often looks over love advances and can be hard to get her attention in that way.
Negative Traits:
Workaholic, Sore Loser, The Perfectionist, Strict, Oblivious to Love
Positive Traits:
Brave, Fair, Energetic, Loyal, Understanding, Kind
Likes:
Hunting, Battles, Walks, Bright Sunny Days
Dislikes:
Water, Going hungry, Cold Winters
Strengths:
Hunting, Speed, Swift
Weaknesses:
Swimming, Battle Moves
⭐History⭐
Mother:
Ivy
Father:
Unknown
Siblings:
Fern (Unknown Whereabouts)
Brief Description:
Flowerstar was born to beautiful ginger she-cat named Ivy. She was born in a litter of two with a dark grey she-cat named Fern. Flowerstar, then known as Flower, grew up without a father around. It was just her mother and sister. Ivy did her best to feed her two kits though had a hard time so very soon, Ivy taught Flower and Fern how to hunt and catch their own food. Flower was very close to her sister and mother and her mother's death at the age of 8 moons took a large toll on her well being. Fern and Flower were on their own and stuck together through it all. At the age of 24 Moons, Fern met a handsome tom named Cliff. The two fell in love which made Fern and Flower become more distant. Once Fern and Cliff had three beautiful kits named Gorge, Sun, and Dew, Fern and Flower had separated completely and went their own ways.
A few moons later, Flower met another rogue named Blue who told her of the four clans by the lake. She was fascinated by how they lived. Amazingly, a few moons later, she met two other cats who had heard of these clans. Together, they have built three clans though, how will they run them?
Admin




Posts

: 26


Join date

: 2016-09-10


Age

: 16


Location

: Somewhere in America



Admin




Posts

: 26


Join date

: 2016-09-10


Age

: 16


Location

: Somewhere in America




---
Permissions in this forum:
You
cannot
reply to topics in this forum