Welcome
Welcome to Faint Hearts! We are a warrior cats roleplay site that is centered around three major clans. Help us grow and evolve our clans and create their legacy.
Moonphase & Weather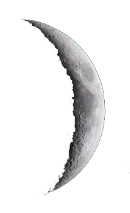 Space Here
WAXING CRESCENT
Space Here
Season:
Leaf-fall
Space Here
Weather:
Cloudy with a slight chance of rain. The Leaves have begun to fall though it still remains near 60 Degrees Fahrenheit. Prey is still plentiful but for how long?
Staff
Space Here
Moderators

CEDARSTAR
Leader of Fernclan
What You Need to Know
Name: Cedarstar
Past Names: Mud, Cedar
Gender: Tom
Age: 28 moons

Personality
Cedarstar is very power hungry cat. By no means does he seek to harm others, he just wants to be in control. When he founded Fernclan, he made sure he would be very strict and be able to know everything that's going on. Despite what his goals were, he's actually a silly, stubborn airhead. His beliefs of right and wrong can be considered very different from that of a normal, average cat.

Appearance
Cedarstar has lilac(or would it be cinnamon/fawn?) colored fur. His fur is of average length and he has yellow eyes. Cedarstar has a white locket, a pink nose, and pink paw pads. His whiskers are rather long and his claws normal length.

History
Mud had been born into a group of cats. The group had no name and seemed not to have rules. However, they did believe that toms had greater power and she-cats were only there to reproduce. Mud was born into a litter of four, with one she-cat and two other toms. His brothers were very competitive and often pushed Mud around. His sister didn't support either side as she was just taught to extend the family. Mud was sick of this torture and wanted to show everyone that he really could have power. Mud changed his name to Cedar(because cedars are big trees), left the group, and eventually found a territory right for him. However, this is where he met of the other rogues who wanted to start their own clans. Mud changed his name to Cedarstar and assumed role of leader.

Relationships
Mate: none
Crush: none
Father: Thorn(Assumed alive)
Mother: Shine(Assumed alive)
Siblings: Twig(♀, assumed alive), Frost(♂, assumed alive), Robin(♂, assumed alive)

Admin




Posts

: 10


Join date

: 2016-09-10


Age

: 16


Location

: On multiple wanted posters.




---
Permissions in this forum:
You
cannot
reply to topics in this forum