Welcome
Welcome to Faint Hearts! We are a warrior cats roleplay site that is centered around three major clans. Help us grow and evolve our clans and create their legacy.
Moonphase & Weather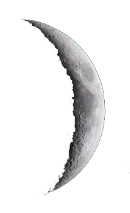 Space Here
WAXING CRESCENT
Space Here
Season:
Leaf-fall
Space Here
Weather:
Cloudy with a slight chance of rain. The Leaves have begun to fall though it still remains near 60 Degrees Fahrenheit. Prey is still plentiful but for how long?
Staff
Space Here
Moderators

Raystar
Former Name(s)
Ray
Age
42 Moons (Three and a half years)
Gender
Male
Clan
Coralclan
Rank
Leader
Appearance
Raystar is a lanky, long tailed grey tom. He has amber eyes, dark grey markings, and a small notch at the top of his right ear from a battle fought long ago. Raystar's most distinguishable feature is the dark, 'M' like marking on his forehead.
Personality
Raystar is a stubborn, friendly, and a hot tempered tom. Most cats try not to upset Raystar, as it may take a while to be forgiven or to regain his trust. He greatly enjoys swimming and fishing with others. He utterly despises climbing trees, cold weather, and being away from water for a long amount of time.
History
Raystar was born and raised Ray. His father had been killed by a fox shortly after his birth, leaving his mother to care for Ray and his two sisters, Minnow and Foam. Ray's mother, Tide, tried her best to care for her kits. She taught them everything she knew, from fighting, to fishing, to hunting in the forest. Tide had also told the trio about fabled clans living by a lake. When Ray matured, he left his sisters and mother to explore. After traveling a great distance, he decided to stay near an ocean, an area where he felt comfortable. When Ray met the founders of Oatclan and Fernclan, he learned that the clans were real. Ray now leads Coralclan, hoping to live up to be a legend like cats in the stories his mother told.

_________________
Heyo!
Kit





Posts

: 6


Join date

: 2016-09-15


Location

: Atlantis, The Lost Empire



Kit





Posts

: 6


Join date

: 2016-09-15


Location

: Atlantis, The Lost Empire




---
Permissions in this forum:
You
cannot
reply to topics in this forum