Welcome
Welcome to Faint Hearts! We are a warrior cats roleplay site that is centered around three major clans. Help us grow and evolve our clans and create their legacy.
Moonphase & Weather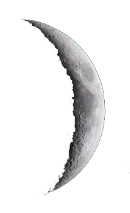 Space Here
WAXING CRESCENT
Space Here
Season:
Leaf-fall
Space Here
Weather:
Cloudy with a slight chance of rain. The Leaves have begun to fall though it still remains near 60 Degrees Fahrenheit. Prey is still plentiful but for how long?
Staff
Space Here
Moderators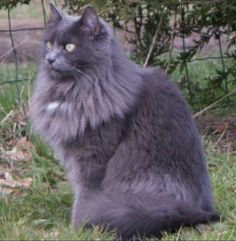 General
Current Name:
Smokenight
Past Names:
Smoke
Future Names:
None
Age:
37 Moons Old
- Born August 4, 2013
Gender:
Tom-cat / Male
Clan:
Fernclan
Rank:
Warrior
Appearance
Brief Description:
Smokenight has smokey grey colored fur that is long and silky. He has broad shoulders and is pretty large. He has a small white patch on his chest though it is often hidden hidden under his other fur. He has piercing yellow eyes and the top part of his right ear missing.
Pelt Color/Pattern:
Grey
Build:
Broad shouldered, Large
Fur Length:
Long
Eyes:
Yellow
Personality
Brief Description:
Negative Traits:
Manipulative, Conceited, Jealous
Positive Traits:
Cunning, Intelligent, Charming
Likes:
Controlling others, honeysuckle, sunsets
Dislikes:
Not being in control, being alone
Strengths:
hunting, Battle moves
Weaknesses:
Going underground, heights
History
Mother:
Stream (Deceased)
Father:
Unknown
Siblings:
Blizzard (Deceased), Blossom (Unknown Whereabouts)
Brief Description:
Smokenight was born to a she-cat named Stream. She was a beautiful silver tabby she-cat with bright blue eyes. Smokenight, known then as Smoke, had never met his father but his mother always told of how brave and handsome he was. Smoke was the only tom in the litter with two sisters named Blizzard, a pure white she-cat with ice blue eyes and was deaf, and Blossom, a bright ginger and white she-cat with a fiery personality. He was very close to both his sisters and mother. Though, at the age of 5 moons, Blizzard was killed when she had fallen out of a tree. That left Smoke and Blossom. Blossom was a very outgoing and energetic she-cat who was always getting Smoke into trouble with her games and adventures but, she always knew how to cheer them up when they were down.
When Smoke was 28 moons old, Stream died leaving him to take care of his sister Blossom. She was a rebellious she-cat who always went against his rules. She met a tom named Strike. Something was off about him so Smoke took Blossom away. Strike and Blossom were angry at Smoke and began seeing each other in secrete. Soon enough, Blossom was expecting his kits but Strike was no where to be seen. He had run off with another she-cat named Maple. Blossom was so devastated that she could not go back to Smoke so ran off. Smoke searched for her but never found her.
Moons passed and he gave up looking for her. He went on his way and met up with Cedarstar. He was hesitant about joining at first but soon came to his senses.
Admin




Posts

: 26


Join date

: 2016-09-10


Age

: 16


Location

: Somewhere in America



Admin




Posts

: 26


Join date

: 2016-09-10


Age

: 16


Location

: Somewhere in America




---
Permissions in this forum:
You
cannot
reply to topics in this forum