Welcome
Welcome to Faint Hearts! We are a warrior cats roleplay site that is centered around three major clans. Help us grow and evolve our clans and create their legacy.
Moonphase & Weather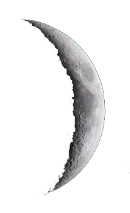 Space Here
WAXING CRESCENT
Space Here
Season:
Leaf-fall
Space Here
Weather:
Cloudy with a slight chance of rain. The Leaves have begun to fall though it still remains near 60 Degrees Fahrenheit. Prey is still plentiful but for how long?
Staff
Space Here
Moderators

Thank you for signing up for Faint Hearts! We welcome you with open arms! "What do I do?" you might ask. Well, hopefully this guide answers your question.
Faint Hearts is a roleplaying website. On this site, you can roleplay in the world of Warriors, make new friends, or show off your creativity. Get involved with the community!
Each of our forums has a purpose. Check out the descriptions below to get a better sense of what they are. Click on each forum title to go to it.
---
General
Rules and Regulations:
This forum contains all the important rules for the site. I cannot stress how important it is to look at all the threads in this forum.
Announcements:
This forum contains all the announcements for the site. It's always good to check there once in a while to know what's been going on. If it's not in the news section to the left, then it's in the Announcements forum.
Guides:
The forum you're in now has all kinds of information about the site. If you want to request a guide that you think will be beneficial to everyone, message one of the mods or admins.
Help:
This is where you can post threads to ask for help on anything. Whether it be roleplay help, troubleshooting, or just trying to see what everyone else thinks of your idea, then post it there.
Characters
Biographies:
Put your list of characters in this forum. Please keep all of your characters on one thread please.
Adoptions:
Adopt other people's characters here. Please make sure you can keep up with the character in roleplaying, however.
Character Discussion:
Talk about your and other people's characters here. That's all there is to it.
Roleplaying
Plotting:
Make plots with other users in this forum. Please ask the clan leaders and admins if you can have forbidden relationships.
The Territories:
This is where the magic happens! All main roleplaying takes place here. As of now, there are four places to roleplay; Coralclan, Oatclan, Fernclan, and The Far Lands. Please make sure your characters are accepted before roleplaying.
Gatherings:
This forum is for when Gatherings take place. Leaders must start the Gatherings. Medicine cat gatherings also take place here, which are called upon by the medicine cats.
Sharing Tongues:
Introduction:
If you're new, you can make a thread to tell a little bit about yourself there. Have the community get to know you, and in turn learn about the community!
Randomness:
It is what it is: random. You can post pretty much anything here. Want to create your own roleplay? Go ahead! Want to hype about a new book! Why not? Want to give reasons why we should skateboard instead of surf? Be free to! As long as posts follow the rules, then the forum can have any topic.
The Arts:
Post stories, drawings, poems, and anything you want to share here.
The last and final forum is the
Thread Archive
. This contains any old threads. Look here if you're curious about the olden days, or if you need evidence for a report.
---
USEFUL LINKS
Admin




Posts

: 10


Join date

: 2016-09-10


Age

: 16


Location

: On multiple wanted posters.





Similar topics
---
Permissions in this forum:
You
cannot
reply to topics in this forum