Welcome
Welcome to Faint Hearts! We are a warrior cats roleplay site that is centered around three major clans. Help us grow and evolve our clans and create their legacy.
Moonphase & Weather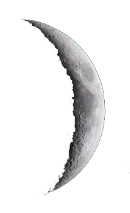 Space Here
WAXING CRESCENT
Space Here
Season:
Leaf-fall
Space Here
Weather:
Cloudy with a slight chance of rain. The Leaves have begun to fall though it still remains near 60 Degrees Fahrenheit. Prey is still plentiful but for how long?
Staff
Space Here
Moderators

Because you have joined, you have automatically accepted to follow these rules and abide them. Failure to do so will result in a punishment of some kind.


Do not harass and/or bully others.

Do not spam on threads, make spam threads, or spam others with messages.

Creating another account to bypass a ban will result in a worse punishment.

Do not steal characters, art, stories, or anything else created by another user.

Please keep your posts PG-13 or lower. Swearing IS allowed, but if another user asks politely for you not to swear, then don't swear.

Respect other's opinions in a polite manner.

Respect other's race, religion, and sexuality.


All of these rules apply to the chatbox.


We strongly encourage you to report a user if they have not been following the rules.
Admin




Posts

: 10


Join date

: 2016-09-10


Age

: 16


Location

: On multiple wanted posters.





Similar topics
---
Permissions in this forum:
You
cannot
reply to topics in this forum